Important Notice re. 16th International Conference of Association RIdIM, St. Petersburg, 7-9 Sept 2016: The deadline for submission of paper and panel proposals has been extended to 30 April 2016 (follow this link).

---
Welcome to the website of Association Répertoire International d'Iconographie Musicale (RIdIM).
Association RIdIM promotes, supports and conducts worldwide cataloguing and research projects, workshops and conferences dealing with visual culture related to music, dance, and the dramatic arts.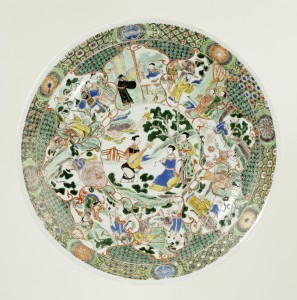 Anonymous, Saucer-dish with music making ladies and scenes from "The Journey to the West", c. 1680 – c. 1700, China;  h: 5.8, d: 35 cm; d: 20 cm; porcelain, glaze, cobalt, gold. Amsterdam: Rijksmuseum (inv.-no.: AK-RBK-15903).